Transportation, Schedule Changes and Food
Transportation, Schedule Changes and Food at West Seattle Elementary
Transportation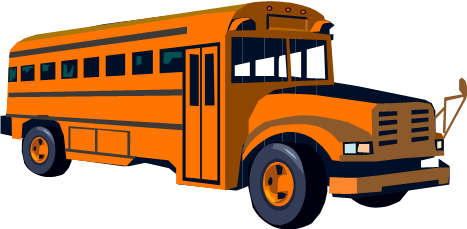 42. Bus Conduct
These rules have been established to insure the safety of students who ride buses:
In order to be admitted by the driver, use only the bus and bus stop assigned.
Orderly behavior is required at the bus stop and makes life more fun.
Stay in your seat, sitting on your bottom, facing forward.
Keep your hands and feet to yourself.
Use a quiet voice.
Enjoy your friends without disturbing the driver.
Keep head and arms inside the bus.
Do not litter the inside of the bus or throw anything out the window.
Infractions of the above rules will be brought to the attention of the parents. Breaking the rules may result in the denial of transportation, so please help your child is a good bus rider.
43. Bus Changes
If temporary changes in bus stops are necessary, please send a note to school with your child on the day the change is requested. Include the following information:
Student name, teacher name and room number.
The number of child's regular bus route.
The change you are requesting (ex. to go home with Kathy Smith on route #516).
The day or days the change is to be effective and whether it is an a.m. or p.m. route.
Our Office Assistant will provide bus passes and necessary information to bus drivers.
Children can only be picked up or left off at regularly designated stops. New stops cannot be added by the school. If a transportation change is needed which will last more than a few days or requires a new stop, the request must be made to the Transportation Office at 252-0900.
44. Bus Problems
Sometimes there are unavoidable delays in bus routes. If a bus arrives extremely late at school for afternoon routes, Transportation will notify families using their automated messaging system. If your student is overdue or if you have a concern about transportation, the Transportation office may be reached at 252-0900. If their line is busy or they are unable to help, please call the school at 252-9570. Please remember that our voice mail goes on at 2:30 PM.
We are not always able to solve your bus problems as the bus drivers and transportation routes are managed by the Transportation office. However, we are happy to help you by providing information or helping you work through the system.
If your child should miss the bus, he or she will be brought to the office and the parent/guardian will be contacted. We will not allow your child to leave school until we know how he or she will be safely transported home.
School Schedule Changes
45. Cancellation of School
Cancellation of school takes place only during extraordinary circumstances such as extreme weather, equipment failure, or public crisis. The School Messenger system will be used in the event of a district-wide school closure. Information will be communicated via radio, TV and the district website. In the unusual circumstance where school must be cancelled during the school day, staff will determine that students have satisfactory transportation and supervision at home, before releasing any students from school.
It is very important that we have accurate emergency contacts and working numbers on file. If we are unable to reach the parents / guardians in an emergency or cancellation of school, once students have arrived at school, we will contact the emergency numbers as an alternative for releasing of students.
Food
46. Food Services
Hot lunches are served daily. Students receive a nutrition breakfast and lunch that includes fruits, vegetables, complex carbs, and meat. We do not serve pork at WSE.
We ask that each family complete the free/reduce lunch form. Applications for free and reduced lunch are sent home prior to the beginning of the year by the school district and are always available in the main office throughout the year. If you did not receive one, you may check with the Lunchroom Manager. You may also request one by calling the office.
NOTE: Students who had free or reduced lunch applications on file from last year will automatically receive free lunch while the application is being processed. Families must apply every year. We need all families to fill out an application this year.
47. Breakfast Hours
Breakfast is served from 7:30 – 7:50 AM. If students ride the bus, they must eat breakfast upon their arrival. Students who walk to school or are transported by family should be here in time to have breakfast before the start of the day. No student will be served breakfast if they have been playing outside and then come inside after the bell rings for starting classes.
48. Nutritional Snacks / Lunches
We ask families to not send chips, candy or soda pop to school as part of your children's lunches. We want your children to have the opportunity for balanced lunches to help them maximize their learning. We will provide students a nutritious snack throughout the day and after school.