Student Safety and Student Health Needs
Student Safety and Health Needs at West Seattle Elementary
Student Safety
29. Picking up and dropping off students
Student safety is of the utmost importance and this includes when arriving and leaving school. It becomes very congested along 34th Ave SW.  Therefore, we ask that you please follow the directions of the adults on duty when dropping off and picking up students.
30. Dismissal Procedure
Students in Kindergarten, 1st and 2nd grades will be escorted to the parking lot area for parents to pick them up.  Students will stay in line with their class until a parent arrives to get them.  The parking lot is closed to all cars during dismissal. 
Students in 3rd, 4th, and 5th grades will be escorted through the main doors of the school.  Families can pick students up there.  Due to safety concerns for students, parents will not be allowed in the building during dismissal.  Students waiting after school will be waiting in the office. If you are going to be delayed beyond the dismissal time, please call the office.  Please make sure you pick your child up on time.  We do not have staff to supervise students who are not in a program. If your child is going to be leaving school early with you, we ask that you come into the office to sign your child out.
31. Sibling Pick-Up
Middle School and High School students are not allowed inside of West Seattle Elementary without a parent. If they are picking up a sibling, they should wait outside of the front door where students depart. WSE experienced a rash of items being stolen from staff and students, as well as abrasive attitudes from these students last year. This includes Husky Clubs or after school programs. If this is violated, they will barred from the school permanently.
It is important that safety practices also be stressed at home. Every child should know the safest route to take to and from school or the bus stop, and appropriate safety rules to follow.
Cross streets at crosswalks.
Look both ways before crossing a street.
When walking on a roadway, walk facing traffic.
Go directly home after school. o not stop to play at a friend's house unless parents have given permission. Forgetting this rule has caused countless hours of anxiety for parents and school staff members looking for "lost" children.
Do not talk to strangers. Do not accept a ride with anyone unless parents give permission ahead of time.
Tell your parents and a grown-up at school if anyone bothers you or makes you feel uncomfortable on your way to or from school or on the playground.
Practice, practice, practice crossing streets. Please do not ask your child to "jay walk" to reach your car.
If there is to be a change in your child's normal routine for going home after school, please help us by putting the information in writing. In an extreme emergency situation, you may call the office. Siblings may pick up students after school, but during school hours we must have written permission to release children to someone younger than 18 years old. If your child rides the bus after school, we will expect students to get on the bus, unless we receive a written change of plans from an adult member of the family.
32. Leaving the School Grounds
Students are expected to not stop at stores on the way to school or following school. No student may leave the school grounds to go to the store during the instructional day, including if your child is staying for an after-school activity.
33. In an Emergency
In the event of illness or emergency, we must have a current phone number for parents, guardians, and a current emergency contact and phone number. If your family emergency information changes during the school year, please notify the office immediately to update your child's records. Also, if there is anyone to whom your child may not be released, please notify the office in writing.
34. Weapons at School
West Seattle Elementary abides strictly by the state and district no weapons policy. Weapons that are intended to be used against another person will result in immediate expulsion as outlined by district policy. Items such as toy weapons may be cause for serious disciplinary action.
35. Harassment, Intimidation or Bullying (HIB)
Seattle School District strives to provide students with optimal conditions for learning by maintaining a school environment where everyone is treated with respect and no one is physically or emotionally harmed. This procedure applies to all students who are harassed, intimidated, or bullied.
In order to ensure respect and prevent harm, it is a violation of district policy for a student to be harassed, intimidated, or bullied by others in the school community, at school-sponsored events, or when such actions create a substantial disruption to the educational process. The school community includes all students, school employees, School Board members, contractors, volunteers, families, patrons, and other visitors. No student within the school community will be harassed because of their race, creed, color, religion, ancestry, national origin, age, economic status, gender, sexual orientation including gender expression or identity, pregnancy status, marital status, physical appearance, the presence of any sensory, mental or physical disability, honorably discharged veteran or military status, or the use of a trained dog guide or service animal by a person with a disability, or other distinguishing characteristics.
Any school staff who observes, overhears, or otherwise witness harassment, intimidation or bullying, or to whom such actions have been reported, must take prompt and appropriate action to stop the harassment and to prevent its reoccurrence.
36. Bicycles, Skateboards, Roller Skates, Scooters
If your child chooses to ride a bicycle to school, it must be secured in the bicycle rack with a lock. We cannot guarantee the security of a bicycle. Any student who is riding a bicycle to school must be wearing a bicycle helmet. For safety reasons, skateboards are not to come to school at any time. If your child rides a scooter it must be kept folded in the main office during the day. "Skate shoes," shoes with skates in the soles of the shoes, are not to be worn or brought to school.
Student Health Needs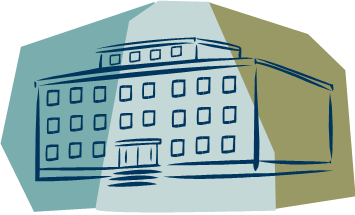 37. NeighborCare Health
West Seattle Elementary School is delighted that health care services will be offered on-site for our students. NeighborCare Health, Seattle's largest community health center, partners with West Seattle Elementary and provides medical, mental health and health coordination services, as well as assistance enrolling in insurance and navigating the health care system. A nurse-practitioner, mental health therapist and health coordinator will be at the school part time every week. Information will be sent home in an introduction and registration packet. Information will also be available on the West Seattle Elementary website and at www.neighborcare.org.
38. Full Time Nurse and Health Screening
All students are screened annually for vision and hearing.
39. Special Health Needs
Please let us know of any special health concerns for your child (i.e. allergies, asthma, chronic conditions) so that we can respond in the best manner for your child. You can contact our nurse through the school office. If your child has a food allergy, we ask you to send specific information that identifies names of food products that might trigger the allergy.
40. Medication at School
We take the responsibility of administering medications at school very seriously. Whenever possible, medications prescribed three times daily (antibiotics) should be given at home, i.e. breakfast, after school and at bedtime. The administering of medication at school should only be considered after all other solutions have been explored. When medications must be administered at school, we ask for your assistance and cooperation in the following procedures:
Medications will not be given at school unless there is a Medication Authorization Form completed and signed by both the parent/guardian and the physician.
All medications must be in the original container with the appropriate pharmacy label.
Please do not send any medication to school unless it is in the original prescription bottle; the doctor has said it must be taken during school hours, and a release form is on file at school. The Medication Forms are available from the nurse or in the main office.
41. Immunization
The Washington State Immunization
Law (28A.31.118) requires that all children be immunized to attend school. If your child is not up to date on immunizations, he/she will be excluded until proof of immunizations is shown. Please contact the school nurse if you have questions.