Attendance and Academics
Attendance and Academics at West Seattle Elementary
Attendance
1. Attendance
Regular attendance is essential to a student's success in school. Most subjects are taught in sequence, requiring the understanding of each concept in the order of its presentation. Persistent absenteeism creates a genuine hardship for a student and can contribute to serious learning problems. If your children aren't in school, they aren't doing as well as their peers. It's that simple. Our kids at West Seattle Elementary often start out behind their peers academically, but come out ahead. The students who lag behind are those who miss more than 7 days of school in a year. We know children get sick, and families have emergencies, but please do Everything you can to support your children in coming to school Every day, On-Time! We'll do our part by encouraging them here!!!
There are many incentives to being at school every day. In addition to supporting students' academic success,your child could WIN a BIKE by coming to school every day, on-time!
Attendance is Vital to learning; so help us by getting your child to school every day and on-time!!
2. Excused Absences
If there is an absence, the following list of circumstances is the recognized excused absences: 1) personal illness, 2) family illness, 3) death in the family, and 4) religious holiday.
3. Unplanned Absences
When your child's personal illness or injury, or the illness, injury, or death of a family member prevents your child from attending school.
4. Planned Absences
When you submit a request to the office for the approval of the principal at least three school days before the start of the planned absence, usually for an emergency family trip, religious or other special event. If your child will be absent for a doctor or dentist appointment, please send a note to your child's teacher.
5. Unexcused Absences
All other absences are considered unexcused, including student or parent oversleeping, student missing the bus, transportation problems, students needed for babysitting, student job requirements, etc.
If your child has been ill during the night, he/she should be kept home the next day. When a child has been ill with a fever, he/she should have a normal temperature for 24 hours before returning to school. Please do not send your child to school with a serious cold or with a temperature.
If your child will be absent, please call 252-9450 and leave a message or call between 8:00 and 9:15 to let the office know of the absence. If parents do not call, the office assistant will attempt to call the home to assure the safety of the child. Please help us cut down on the number of calls we must make each morning by calling the school if your child will be absent. If you have not called in or we have not talked with you directly, please send your child back to school with a written note explaining why your child was absent.
6. Tardiness
Prompt arrival at school is important for all students. Our school day starts at 7:55 AM. Late arrivals disrupt classes and cause loss of instruction time. Your child should understand that arriving at school is the same as arriving for a job on time. Students who are frequently tardy often who have the greatest academic difficulties.
Academics
7. Curriculum and Instruction
West Seattle Elementary has an outstanding academic program. We approach learning from a holistic perspective. Our highly trained and dedicated teaching staff is comprised of professionals who are well versed in current theories of teaching and learning. Washington State and the Seattle School District have established a set of learning requirements that provide the cornerstone for our instruction. All of our students are provided with the opportunity and powerful instruction that will enable them to meet or exceed these standards. Instruction is differentiated to meet the diverse needs of our students and is appropriately rigorous and relevant to their lives. We use a balanced literacy approach to reading and writing instruction. Our entire staff has been trained in and adopted both the Balanced Literacy. These are rich curricula that provide students with the skills and individual approach to the learning of reading and writing that are highly effective. Mathematics is a very strong focus of our instruction and we use the district-adopted Rethink Math Framework and Math in Focus and other supplemental curriculum. All students receive science instruction using the National Science Foundation inquiry-based science model and in the 4th and 5th grades. Social studies, physical education, technology and the arts round out the rest of our students' instructional day.
8. Academic Testing
Measure of Academic Progress (M.A.P.):Each year, our Kindergarten through 2nd grade students take the MAP assessment.The MAP assessment is a computerized math and reading test.It provides teachers with an efficient way to assess achievement levels of their students.It is used to guide and adapt instruction; as well as identify students who need additional supports.
Dibbels Test:Washington state law requires an oral reading fluency test be given in the fall for all second-grade students.This year we will use DIBELS test which provides a quick, nationally-normed measure of oral reading fluency.
Smarter Balance Assessment (SBA):Washington state requires all districts to administer the Smarter Balanced assessments each spring. Our third through 5th grade students take these tests beginning in April.These tests:

Measure how well students are meeting College and Career Readiness Standards
Help teachers and districts identify which students need more support
Cover math and English language arts
Are given to students in grades 3 to 8 and 10/11
Are required for federal and state accountability.
9. Reading Support at Home
Teaching students to read with proficiency by the end of the third grade is a very important goal at West Seattle. In order for children to understand what they read, they must learn about the sounds in words and the meaning of words. They must learn to read with fluency. Here are ways parents can help in this important work!
Read aloud to your child every day.
Let your child see you read and let your child know that you enjoy reading.
Be involved in your child's reading progress. Ask your child's teacher what you can do to help your child.
Surround your child with books and other reading
material.
Limit television. Show your child that reading, writing, drawing and playing games together are even more fun than television.
Carefully choose the shows your child does watch. Watch and discuss programs together.
When your child learns to read, listen to him/her read for a few minutes every day. The more a child reads, the better reader he/she becomes.
Every single time a child reads something, he/she is
changed by it.
—Stephanie Harvey
10. Habits of Academically Successful Students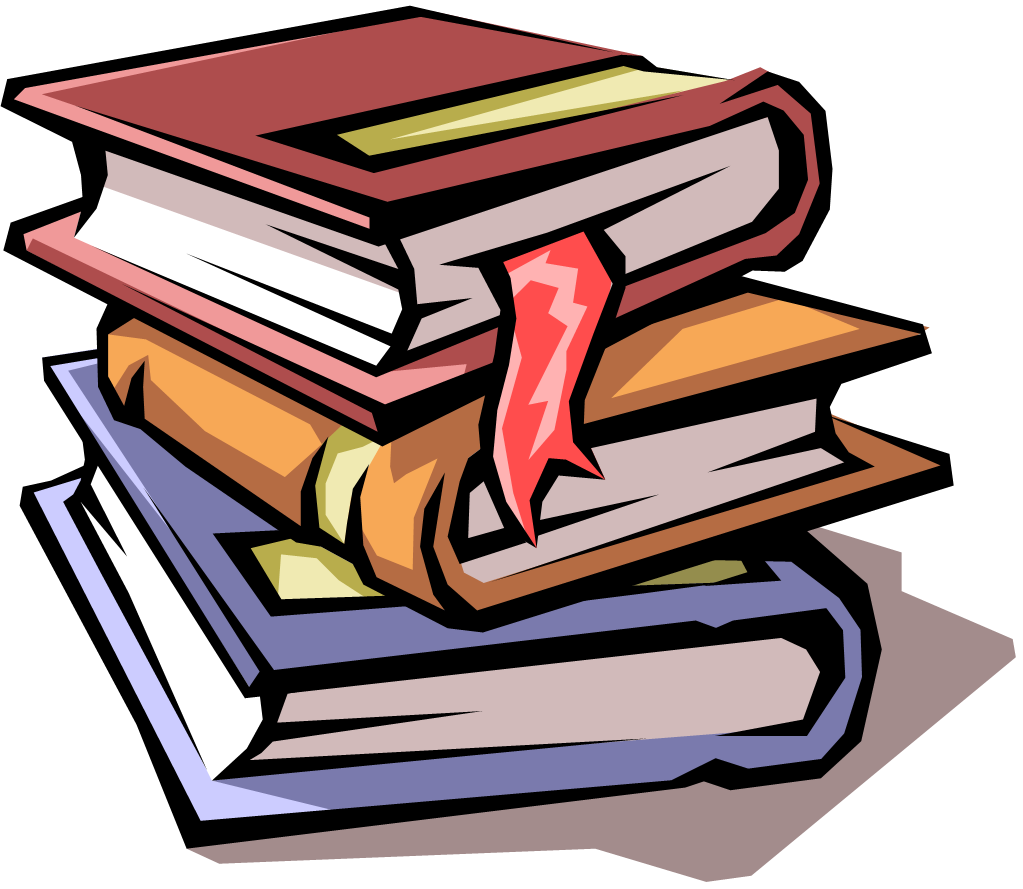 Students who are successful set daily, weekly, and annual goals.
Students who are successful plan their time for both schoolwork and outside activities.
Students who are successful study and/or read every day.
Students who are successful have the tools (notebook and materials) they need ready to start the day.
Students who are successful follow through on their commitments to themselves and others.
Students who are successful get ready ahead of time by preparing at home for the next school day.
Students who are successful take notes in class and know what the teacher expectations are.
Students who are successful are able to solve problems and think creatively.
Students who are successful are able to work cooperatively with others.
Students who are successful have a supportive family to encourage them.
Students who are successful have families who help them by modeling appropriate strategies for handling negative feelings, including anger, by hearing language that helps the students to think positive thoughts for calming down or solving problems.
11. Teachers and Support Staff
In addition to our classroom teachers, we have a variety of educators who tirelessly and collaboratively work to support our students' success. Our support staff includes two office specialists, full-time librarian, physical education specialist, instrumental music teacher, vocal music teacher, theater arts teacher, technology/chess teacher, physical and speech therapists, nurse, parent volunteer coordinator, Family
Support Worker, YMCA Director, Counselor, Neighborcare Staff, tutors, special education resource teachers, and
bilingual Spanish, Somali and Vietnamese educators
Additionally, we are pleased to have Math and Reading Intervention teachers who offer small group and one-on-one support to students who need additional assistance. The Intervention teachers also offer extended learning opportunities after school.
12. Teacher or Classroom Concerns
Schedule a time outside of classroom hours to speak with teacher in a calm manner stating the facts of your concern.
Establish a timeline with teacher for solving the problem.
If no results, schedule an appointment with secretary to see Assistant Principal in a calm, respectful manner.
After giving Assistant Principal time to execute agreed upon results, schedule an appointment with secretary to see Principal.
13. Changes to Your Child's Classroom Teacher
Similar to last year, we will not change students' teacher based on family preference or other concern. We work very hard to consider students' needs and ensure that all WSE teachers are professionals of high quality and experience. We work to create balanced classrooms and therefore, will not make any changes to classroom assignments.
14. After School & Enrichment Activities We have many programs and activities available to our students that are geared at enriching their development. Adventure Club, Husky Clubs, Musical Club, and Circus Arts are some of the enrichment programs we provide for students. New this year, we will host an afterschool reading academy for first and second graders.
15. Instrumental Music
Fourth and fifth grade students may take instrumental music lessons. Please contact our instrumental music teacher or your child's classroom teacher for information.
16. Serving Students with Special Needs
We have a comprehensive program designed to meet the diverse learning needs of our students. This includes a K-5 program for students with Autism and other needs. Our resource room teachers provide both inclusion and pull-out instruction, depending on the needs of the individual students. Our speech and occupational therapy services are exceptional and available to all who qualify. Additionally, students who need additional time and attention receive added support through our intervention and tutoring programs.
17. Student Intervention Team (SIT)
Staff members who have a concern regarding a child's academic, social, or emotional growth refer their concerns to the school's Student Intervention Team, made up of the principal, school psychologist, nurse and other specialists. An invitation is extended to the family of the student to attend the SIT meeting to determine what we can do to better help your child. Our aim is to work together with parents, to help your child learn and meet grade level standards. We discuss your child's academic and emotional progress, look at current interventions and services, as well as potential interventions and services to be sure that we are maximizing your child's learning opportunities. Parents may also request help from the Student Intervention Team by contacting the classroom teacher who will initiate a referral.
18. School Psychologist/Communication Disorder Specialist
The School Psychologist works at West Seattle Elementary part-time. They also work with the Student Intervention Team and share their skills and resources with staff and parents.
19. Report cards/Progress Reports
Report cards/progress reports share information about your child's growth, progress and efforts during a particular reporting period. The evaluation is based on the child's progress in relation to work presented at his/her grade level. Each child has different interests, abilities, and experiences that affect his/her growth, both academically and socially. We encourage parents to review the reports with this consideration in mind. We welcome the opportunity to meet with parents to work cooperatively in helping your children to develop their skills. Please call 252-9450 to make an appointment if you need a teacher conference.
Report cards come out three times a year. The first report card is issued before Winter Break. The others come out at the end of the next two trimesters – the middle of March and the last day of school.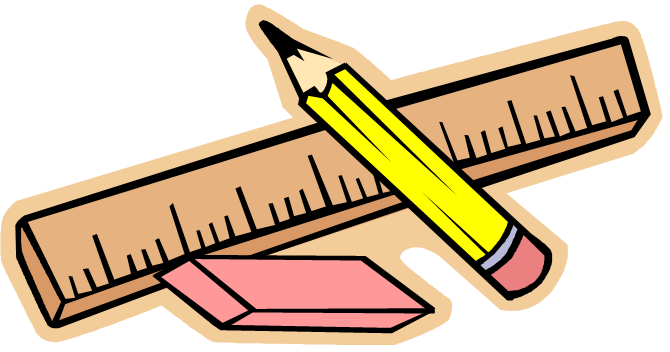 20. Parent Conferences
Each year, the district schedules conference days (November 19th – 23rd) so teachers and parents can have conferences regarding student progress. The conference is meant to be both a reporting time and a time to discuss future plans in helping your child to meet standard. Many parents desire additional conferences throughout the year. You are welcome to call the office and schedule in-person or telephone conferences with your child's teacher.
21. Planning, Conference, and Preparation (PCP) Time
Every teacher has a PCP time in his/her schedule. This is often a good time during the day for teachers to talk with parents or return your phone calls. Teachers are not usually available for drop-in conferences during this time.
Student Behavior and Conduct
22. School Safety and Social Development
At West Seattle Elementary we are committed to creating a safe and welcoming school environment for every student and family. We promote a basic framework for behaviors that all families should know about! We call ourselves the West Seattle Huskies and all huskies know about our PAWS!

P: Prompt & Prepared
A: Always Respectful
W: Working Hard
S: Safe
PAWS ensures students come to school ON-TIME every day ready to learn, and they treat our community and our community space with respect. It also means they work hard, and when it's recess they get to have FUN because they're safe!
We continually reinforce these rules and on a daily basis and work to recognize and acknowledge those students who are doing the "right thing." As adults, we believe in modeling positive behavior, instilling a sense of personal responsibility and encouraging and reinforcing good choices. When students do not make good choices, we use this as a learning opportunity and work with them to develop the skills to make better choices in the future. We are also invested in teaching our students that being responsible stewards of our environment are an important part of being a global citizen. In addition to our recycling program, we have a composting program and are very proud of the reduced waste from our cafeteria.
23. School Social Worker
West Seattle Elementary has a School Social Worker who is the bridge between home and school. the High Point community and a Parent Volunteer Coordinator to encourage, support and sustain parent and family involvement at WSE. Additionally, he offers small group opportunities for students desiring leadership or friendship opportunities. Mr. Ali also serves as a resource for students and families in need of counseling referrals. We have strong relationships with outside counseling agencies, with a couple of regular individual and family therapists who meet with children at the school for counseling. For students who struggle with behaviors or who are overwhelmed or sad, these services are available and FREE of charge to most families.
You can reach Mr. Abdi Ali at 206-252-9456 or via email atasali@seattleschools.org.
24. Disciplinary Problems
Teachers will try various methods to resolve classroom disruptions at the classroom level, communicating with parents along the way.
If no success or if a teacher is addressing a major infraction, the teacher may ask the Assistant Principal, School Counselor or Principal to facilitate a meeting with parent or guardian.
If no success, the AP or Principal will survey a range of options to enhance redirection usually through the Student Intervention Team (SIT) process. WSE administration realizes that discipline problems generally are rectified when the school and the parents can work as a team.
If no success, in school or out of school suspensions (as per administrator's discretion) will be considered.
We do not handle/address incidents that happen in the community on weekends or after school hours. These are situations that may require the support of your housing managers.
25. Dress Code
Students are expected to dress in attire appropriate for classroom studies, P.E., and recess. Dress and grooming should be clean, neat and safe and should not interfere with the educational process. Students dressing inappropriately will be asked to change their clothing.
Dresses/skirts/ shorts no shorter than mid-thigh in length may be worn.
Clothing should not be tight, revealing, or display inappropriate messages/ pictures.
Undergarments are to be covered at all times.
Hats are permitted for protection from weather outside.
Coats must be hung up and not worn in class.
No bare feet or thongs.
No halter tops, very bare tank tops, cut off shirts or short shorts.
No harmful slogans, including but not limited to ones which promote violence, guns, alcohol, drugs, harassment, obscenities or slurs.
No "gang" related wear (this will be interpreted with assistance from district Security and the Seattle Police Department as gang signs and clothing change over time; information will be shared with parents if and when we have a problem).
No sagging pants. Pants are to be at the waist without underwear showing.
Make-up is not allowed.

26. PE/Recess Shoes
PE and recess will be held in the gym or outside, depending on the activity and the teacher. Gym shoes are needed anytime the gym is used.
27. Items Brought from Home
We do not assume responsibility for items brought from home.We encourage families to keep things at home especially because they could get lost, stolen or destroyed. These items will be confiscated and held for a designated period of time and for parent pick up only.These items should be kept home:
Cell Phones – (they should never be out during school day – if taken away and sent to principal, parent must pick up)
Toys
Video Games or Game Cards
Cigarette lighters, knives, or weapons – subject to disciplinary action.
Money-We discourage students from bringing money to school.If a student brings money to school and it is lost or stolen; we are not responsible for it.
Students are not allowed to buy, trade or sell their personal belongings at school.
Any items of value that are brought to school are brought at the students' and families own financial risk and not that of the school.
28. Vandalism of school property
Our school buildings and equipment cost the taxpayers millions of dollars to construct, purchase, and maintain. Students who destroy or vandalize school property (Deliberately or maliciously destroying, damaging and/or defacing school property or the property of another individual) will be required to pay for the losses or damages. If students willfully destroy school property, suspension and subsequent expulsion may be necessary. If you should happen to damage something by accident, you should report to a teacher or the office immediately.
Examples of Vandalism:
Destroying school computer records, carving initials or words in desk top, spray painting on walls, breaking windows, or damaging a vehicle.